You are looking for clarity, for change, for a way to live a joyful, happy, loving and abundant life?
You feel blocked but can´t figure out why? Or you just don´t know what´s missing in your life?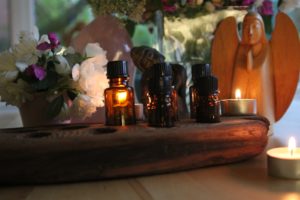 Well, you are
spot-on

.

Customized coaching takes into account changes that happen during the coaching process. Through varying techniques and methods, session intervals and lengths, I adapt to your individual needs. A perfectly fitting, practical and comfortable atmosphere supports you in gaining clarity and going for the life that you want.

These methods and techniques are part of the coaching progress: conversation, hypnosis, sound massage, harmonizing emotions with essential oils, supportive psychokinesiology, AromaTouch™Technique, and chakra work.

For customized coaching, we meet in person or via Skype.

In person coaching takes 60 to 90 minutes per session.

In person coaching, please!

Online Coaching takes 60 minutes per session. Not all methods and techniques are available online.

Online coaching, please!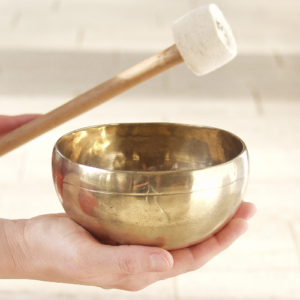 Be enchanted by magical sounds, fragrances of essential oils and the beauty and power of your inner imagery!
Use the benefits of relaxation to:
ease tension in your body, emotions and thoughts
balance body, mind and spirit
activate your inner healer
harmonize your whole being (body, mind, soul and all energy levels)
feel rested and comfortable
clear out your energy field (chakras)
All that and much more happens easily and magically, thanks to
singing bowls

,

essential oils

and

hypnosis

.

For a Relax into Magic session, enjoy a full 90 minutes off from your usual routine. Your restful experience will include time to get settled, to talk, to deeply relax and to get grounded afterwards.

Yes! I want to book in!
We are all energy!
The state of your energy field affects all aspects of your life.
Your chakras are energetic gates that connect you with the outer world and allow the exchange of energy between you and your surroundings.
It is immensely effective to take a look at the state of your energy field and chakras.
We will uncover long-forgotten but still active belief systems, patterns of behavior and thinking that block you in your life today. By acknowledging, accepting, changing and unwinding them, your whole life benefits big time.
When your energy flow is working in your favor, you live a safe, happy, self-paced, joyful and loving life. You approach challenges actively and embrace responsibility for your life with ease.
Chakra reading sessions will be held via Skype.
You´ll get:
a 60 Minute full-scale reading
a deeper connection to your intuition
clues and ideas that you can apply to harmonize and strengthen your enery field
instructions for rituals or energetic practices that you can easily incoperate into you life
a recording of the reading
an additional energy boost to assimilate what you learned
an additional 45-minutes coaching session, 2 weeks later, for further questions etc
Yes, I want to fix a date!
Looking for additional support? Book extra coaching sessions here:
I want to set a date for additional coaching!